The Wildgame Innovations Switch trail camera, is a camera built for ease of use. With simple toggle switches, and limited options, this camera is simple to setup and run. Even with its ease of use, this camera is lacking a lot, from simple settings and quality that makes this easy to use camera, somewhat frustrating to even the beginner.
Here is a full break down of our review of the Wildgame Innovations Switch.
| | Score | Comments |
| --- | --- | --- |
| Design | 4/10 | There just isn't much to like about the design. |
| Ease of Use | 8/10 | Camera is easy to use, but has a few frustrations I couldn't get passed |
| Features | 3/10 | Literally no features aside from being able to use the delay |
| Daytime Picture Quality | 6/10 | The quality of day time photos is pretty solid for what this camera is |
| Nighttime Picture Quality | 6/10 | Night time photos has a little issue with motion blur, but overall solid |
| Video Quality | 3/10 | Video is recorded at 720p resolution at only 15 frames per second |
| Time Lapse Mode | 0/10 | The switch does not have Time Lapse Mode |
| Engineering | 2/10 | Poor trigger speed, trigger distance, flash distance, and Battery life |
| Price | 6/10 | A bare bones camera with black flash, the price is slightly higher than what you would expect to pay |
| Warranty / Customer Service | 4/10 | 1 year warranty, easy to contact on phone but not on line, and very little resources about this camera aside from the specs. |
| Total | 42/100 | |
How I Review Trail Cameras
Unlike most trail camera reviews on the internet, I refuse to review a trail camera that I have not personally owned, used, and tested. The only way to get accurate, informative information is from someone who has put these cameras to the test, in the field, and used them the way they were intended to be used.
I have broken down trail cameras into 10 different categories that are the most meaningful to trail camera users. Each category has a 10 point checklist, that I test each and every camera with. The overall score is how the camera performed on each category, giving you a consistent standard to compare trail cameras with.
Manufacturer Specs
Mega Pixels
16 MP
Timelapse
No
Video
720p
Photo Burst
1
Flash Range
60 ft
Audio Recording
No
Trigger Speed
1 Second
Power
8AA
Mounting
Tree Strap
Time Stamp
Time, Date
Moon Phase,
Photo Count
Warranty
1 Year
MSRP
$69.99
Design
Score: 4/10
In complete transparency there really isn't much I like about the design of this trail camera. From the overall look, shape and color, to the housing door, to the lack of mounting options, it simply is a poorly designed camera.
Appearance
In general I have never been a big fan of the looks of Wildgame Innovations trail cameras. They have always seemed to me as a camera that is either just trying to hard to have a cool innovative design, or one that is purposefully trying to stand out in the woods. Either way, they come off as cheap in appearance, but the Switch definitely takes the cake.
With a strange curved design, and a beige exterior color, it is almost impossible to conceal this camera anywhere in the woods. It simply just stands out, making it more noticeable to wildlife and to other hunters. It is just plain and simply a bad looking camera.
Housing Door
Over the years I have seen a lot of different housing door designs, from single clasps, to double clasps, to bottom hinge doors to side hinge, and even multiple different types of weather sealing gaskets. The WGI Switch is the first housing door that I have ever seen that doesn't use hinges, clasps or even weather sealing gaskets. No, you simply slide the housing door off.
And when I use the word simply I mean with the strength and power of Popeye after he eats a can of spinach, while trying to use the delicacy of a pediatric surgeon, in an attempt to not break the thin plastic.
How do you not loose the door if you are lucky enough to open it, you might ask? By a small string that allows the door dangle (in which I eventually broke of course). Just so poorly designed that it surprises me it was allowed to pass quality control before leaving the manufacturer.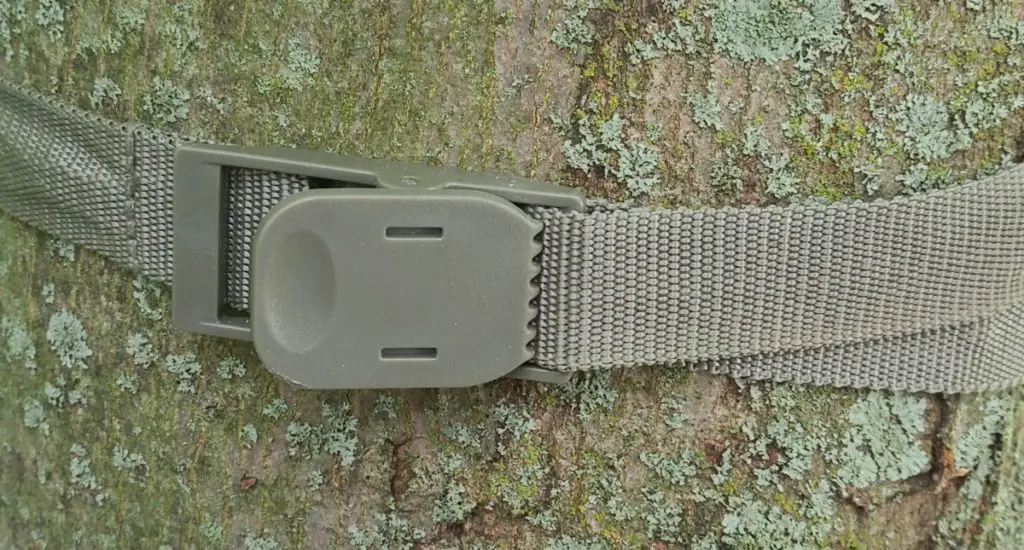 Mounting
The Switch comes with a quality webbed strap and a pretty decent plastic clasp with solid spring tension that keeps the camera in place.
Strangely enough, the Switch does not have a threaded mounting option on the bottom of the camera, but does have one on the back. This makes it impossible to mount with a stationary mounting bracket, but will work with a adjustable bracket such as the Muddy Speed Mount, that I personally recommend.
Durability
While I have already mentioned the thin housing door and the lack of a waterproof gasket on the door, the durability of the Switch was very much in question. So, as the last measure of field testing, I gave the camera a shower with my garden hose.
Using light pressure, but a good amount of water over the course of 10 minutes, it was confirmed that this camera did not hold up to water. Not only did water accumulate on the bottom of the camera lens, but it also worked its way into the housing door.
While in the end it didn't appear to cause any damage to the camera, as it continued to turn on, it did create a problem with the camera writing photos to the SD card. As of writing this review, the camera is still not recording photos or video.
Miscellaneous
In a striving attempt to find something that I liked about the design of this camera, I found that I do like the fact that they use a rubber seal over the SD card slot, to provide added protection to the SD card.
They do also have a battery tray, which is a feature that I appreciate on all cameras, but the having the tray, along with the downward sliding door, is the reason for lack of mounting options from the bottom of the camera, leaving this feature a wash in my opinion.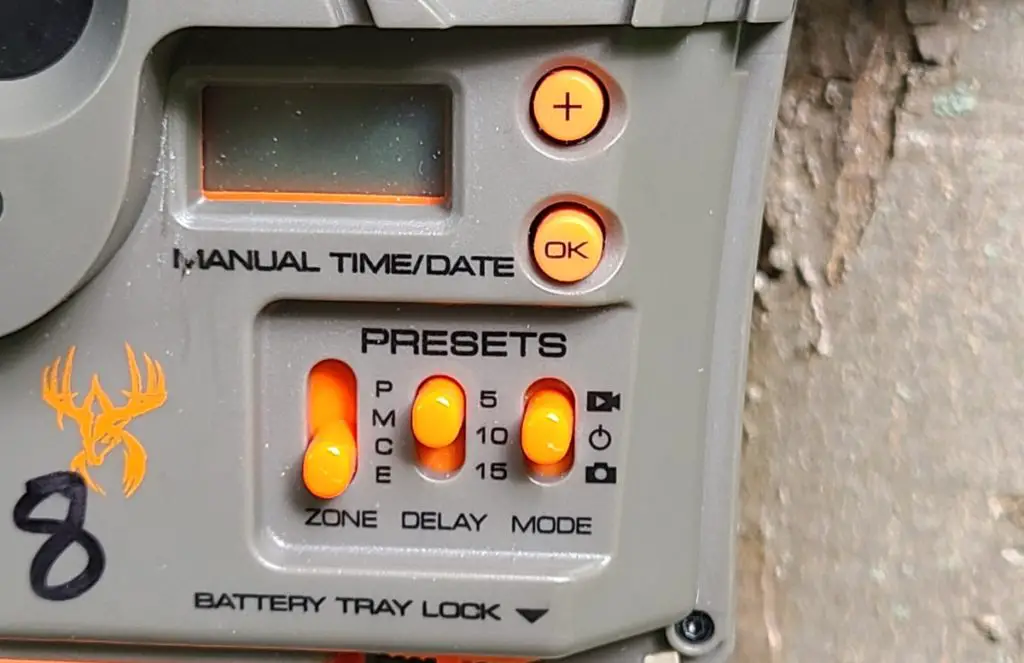 Ease of Use
Score: 8/10
I honestly don't know if I have ever seen a trail camera that is this easy to use. The entire trail camera is operated on 3 toggle switches. One of the toggle switches sets the time zone you are in, and the other is the length of delay. Aside from that all there is left is the on and off switch. It is so easy, I could teach my 3 year old daughter how to use this camera.
The biggest downfall to the ease of use is how difficult it is to take the door off the housing. It doesn't slide easily, and I found the best way to actually remove the door is to take the camera off the tree first, which is obviously very inconvenient.
Features
Score: 2/10
Unfortunately, trail cameras that are really simple to use, typically have very few features, and the Switch is no different. When writing trail camera reviews, I normally break down each feature trying to give you the best information about the options a trail camera has. With the switch I can basically break it down in one simple paragraph.
The Switch offers one photo mode which consists of image resolutions of 16 megapixels. The only option it has is single photos per trigger. The only video option it has is filmed with 720p resolution @ 15 frames per second. The Switch does however provide 3 different delay options 5, 10, and 15 seconds.
The only feature that actually saves this camera from being ranked a zero is the time zone feature. You can simply select your time zone, and during daylight savings times, the camera will automatically switch the time, saving you a ton of frustration during that time of year, trying to remember if you changed the time.
| Mode | Options | Comments |
| --- | --- | --- |
| Photo Mode | 16 MP | 1 Photo per trigger |
| Video Mode | 720p @15fps | 15 second videos |
| Delay | 5, 10, and 15 seconds | The only adjustable feature |
| Time Zone | Pacific, Mountain, Eastern, Central | Helps with Time Zone Changes |
Daytime Photo Quality
Score: 6/10
Photo Quality
I have always been impressed with the photo quality of Wildgame Innovations trail cameras. Despite only having a 1.6 MP image sensor, this trail camera takes very solid photos.
The color, while a little dark, is very sharp, and the clarity of the subject always seems to be of good quality. There was very few photos that had motion blur during day light hours, and the detail of the photos seems to be solid in the background.
All photos that are taken with the Switch are 16 megapixel images, meaning the interpolation of photos are 10 times that of the native resolution. With no options to change photo megapixels, the interpolation rate is much higher than the 2 to 3 times that I like to see.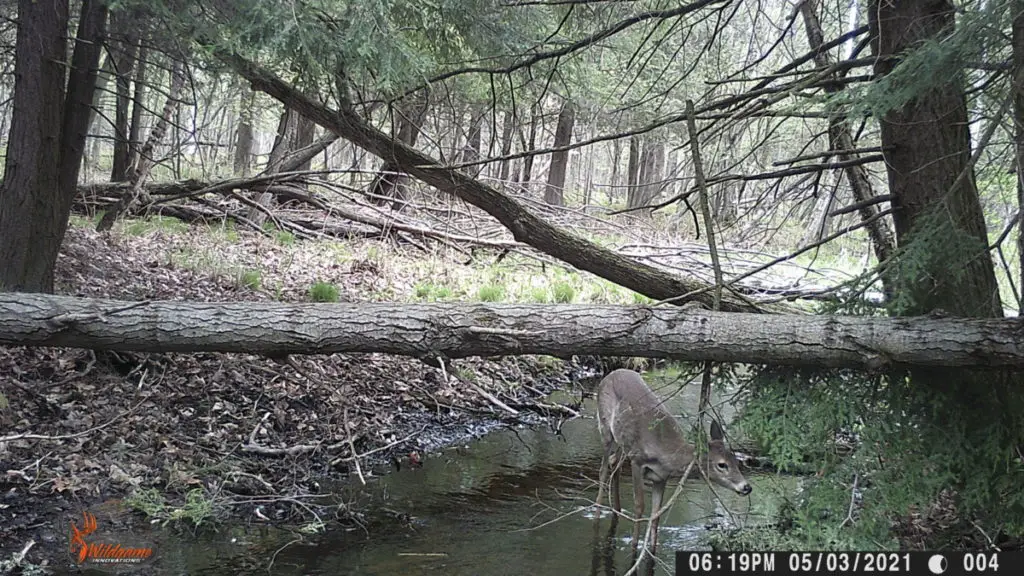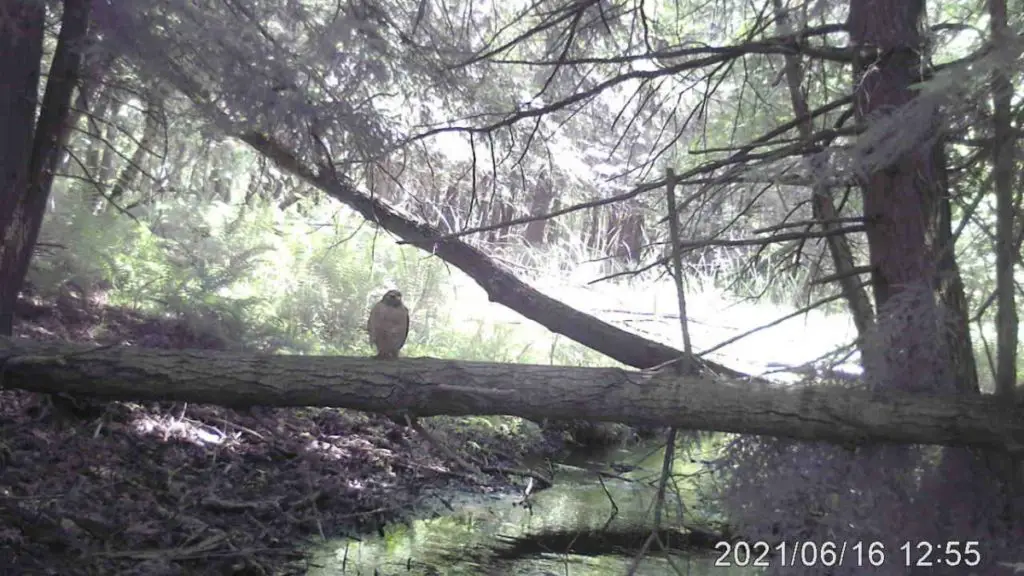 Nighttime Photo Quality
Score: 6/10
Despite, scoring the same as Daytime photos, the quality of Night time photos is, well, night and day; literally.
The night time photos produce a lot of noise, or grain, and motion blur became a significant issue. The eyes of deer not only glowed, as normal, but the amount of glow that was produced was so significant that it often would cover the face of the animal.
Aside from the negative aspects of the photo quality, there were actually some really good take away from the Switch's Night time photos.
There was an even distribution of flash across the field of view, eliminating and "halo" affects.
The night time detection distance did not exceed the flash distance, meaning all photos that were triggered were inside the flash zone, ensuring there were no photos of animals in the shadows
There were very few instances of white out photos, which is often a result of the IR flash being too bright on animals close to the camera
Created good quality low light photos when the flash was enabled.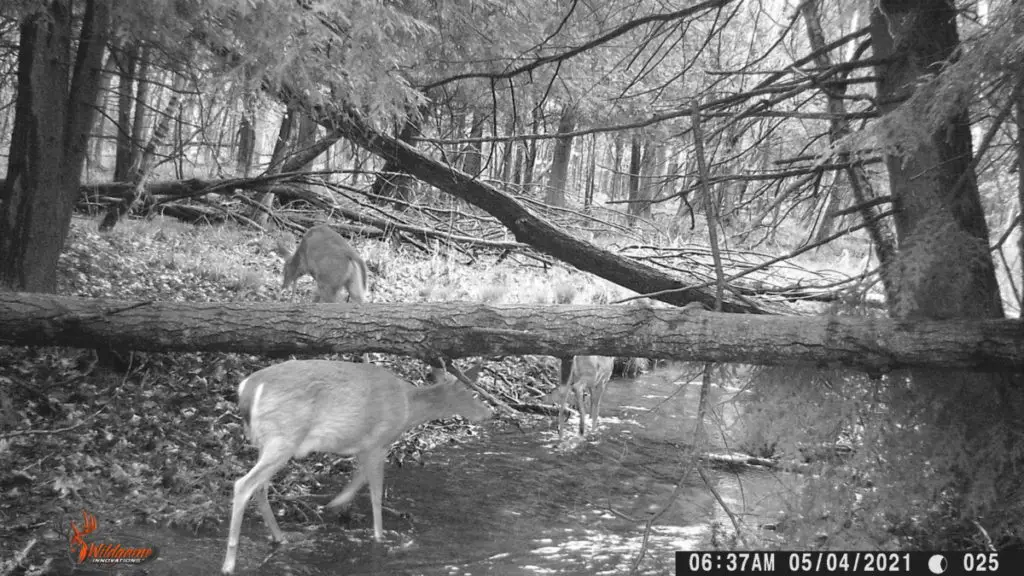 Video Quality
Score: 3/10
The video quality of the Switch was quite underwhelming. Not having any menu options to change settings, such as length of video, or resolution you get what you get. And what you get is 720p video resolution filmed at 15 frames per second, and all video lengths are a standard 15 seconds long.
If you simply want a camera to switch on and let it record video, this will do just that. Just don't expect very good quality.
Engineering
Score: 2/10
In general the engineering on this camera is very poor. There are no options to change any settings aside from the time and date, and basic factors such as battery life, trigger speed, and detection distance are all below what I look for in a trail camera.
There were only a few small aspects of the engineering that I found to be positives for this camera.
False Triggers
First of all, the sensitivity of the PIR sensor is well designed. There were very few false triggers on every card pull. While other cameras in the immediate area had hundreds of photos of leaves blowing in the wind, the Switch literally only had photos of wildlife.
SD Capacity
One of the things I look for is the ability to leave cameras out in the field for long soaks. Sometimes when you are running cameras, you don't have the ability or even the desire to check the camera every few months, and it is important to know that the camera will continue to work throughout the extended time in the field.
While the Switch failed on my expectations of producing 30,000 photos on one set of batteries, it did meet the qualifications of being able to handle SD cards with a capacity of at least 32GB.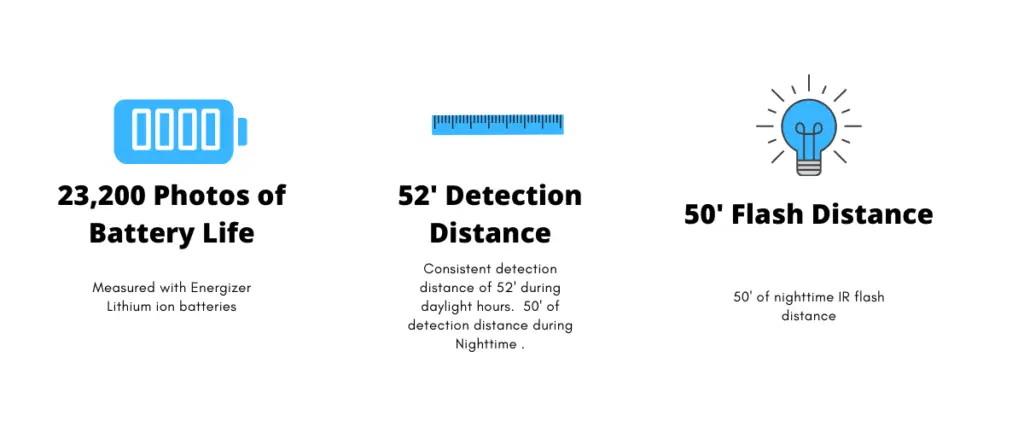 Price
Score: 6/10
The MSRP for the WGI Switch is $69.99. Which is slightly higher than what I would determine the price should be set at.
When determining the expected price of trail camera, I begin with a base price of $50. Every feature, or upgrade to a basic camera has an added cost. The only feature that the Switch has that is above a basic camera is the black flash, which adds only $10 to the overall base price.
So, at $69.99 you are slightly overpaying for a bare bones camera with black flash. You can however get a 12 MP Switch from Amazon for under $50. To be completely honest the extra 4 MP doesn't add a single thing to the quality of the camera, so personally, that is the much better buy.
Warranty / Customer Service
Score: 4/10
The Switch, like all other Wildgame Innovations trail cameras, comes with a one year warranty. The problem with that warranty is that if you try to contact them via email, you will be waiting a long time to receive an email back. In fact, we are 17 days out, from the time I have written them my first email, and have yet to receive a response.
It is however possible that the email on their website no longer goes to their customer service, but I am not sure in that scenario it makes their customer service any better.
Contacting them by phone however did garner a much more immediate response, and the customer service representative was knowledgeable, and was able to walk me through my problems.
Conclusion
While the Switch is an easy camera to operate, there are simple things such as constantly having to reset the date and time, and opening the housing door, that makes this camera particularly frustrating.
If you are a beginner looking for a camera to simply turn on and use, this camera works, but in my opinion you will quickly grow out of it, and wish for more options. Which is why I ultimately gave it a low score of 41/100.
I personally do not recommend this camera, but if you are in the market for an entry level camera you can check out our other reviews here.