At Trail Cam Junkie we understand that you work hard for your money. We also realized that it is hard to find great deals on trail cameras and accessories. So, on a weekly basis we scour the internet looking for the best deals, and pass them on to you.
So, check back often as deals will come and go, and we don't want you to miss out on great deals on trail camera gear.
And as always if you find a great deal and want us to share with others, please contact us at [email protected].
Browning Defender 850 @ Browningtrailcameras.com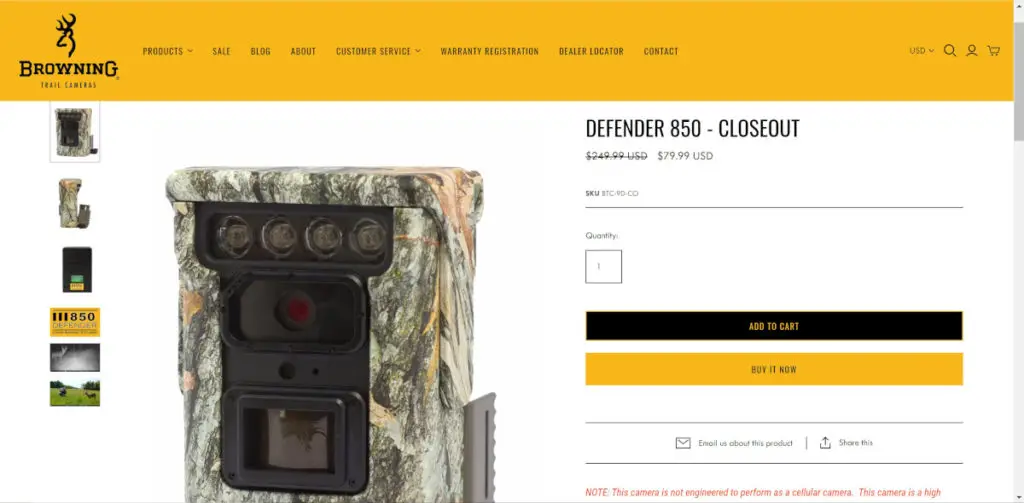 Browning is closing out old models of trail cameras, and now is the time to capitalize on these deals. The Browning Defender 850 a WiFi / Bluetooth trail camera with 20 MP photo resolution, and Smart IR video mode, has prices slashed. Typically sold at $249.99, you can purchase this camera as supplies last for just $79.99.
Jump on this deal now Here.
Bushnell Impulse @ Trailcampro.com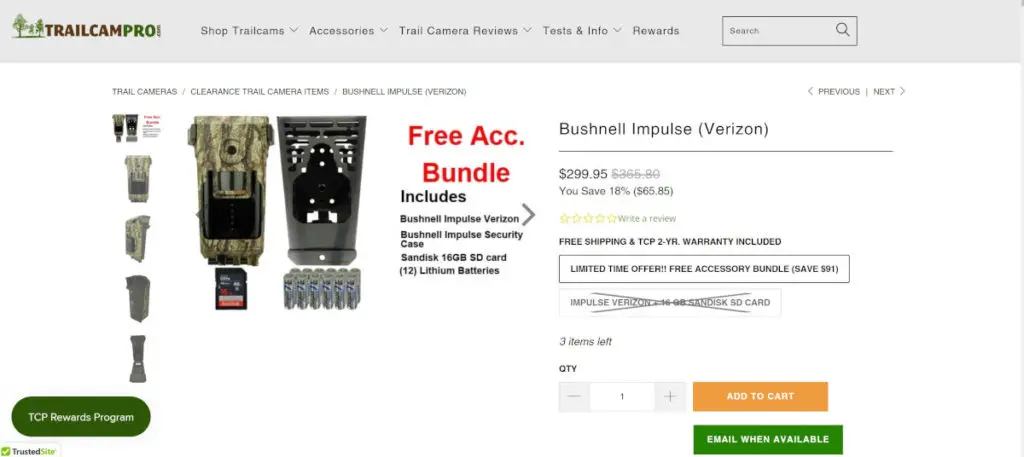 Over at Trailcampro, they are currently selling the Bushnell impulse bundle package for $299. A package that normally runs at $365, saving you $65 on this Verizon cellular trail camera package.
Spypoint Link Dark @ Trailcampro.com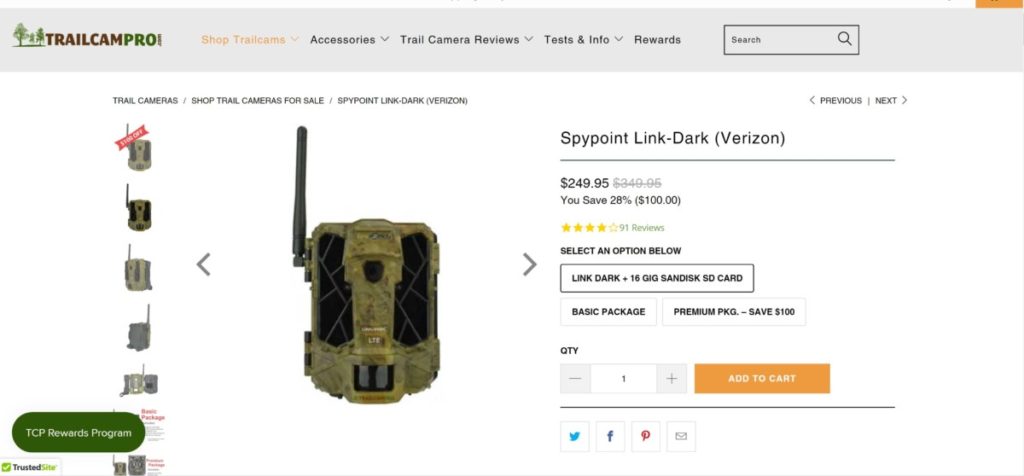 If you are in the market for a cellular trail camera, you can find big savings on the Spypoint Link Dark over at Trailcampro. Available in both AT&T and Verizon cellular carriers, you can find this camera with an MSRP of $349.95 for just $249.95. That is a $100 savings on a quality cellular trail camera!
SpyPoint Link- Micro @ Walmart.com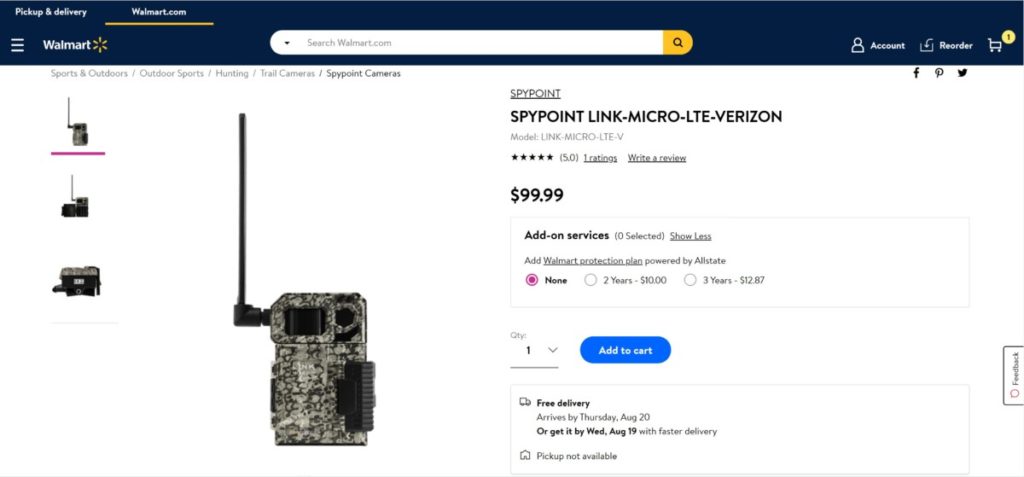 One of the most popular Cellular trail cameras on the market is the Spypoint Link Micro. Mainly for its cheaper price this camera seems to be a go to for those just starting out using cellular cameras. You can conveniently find the Link micro for just $99 at Walmart who offers two day shipping.
Energizer Lithium Batteries (AA) @ Amazon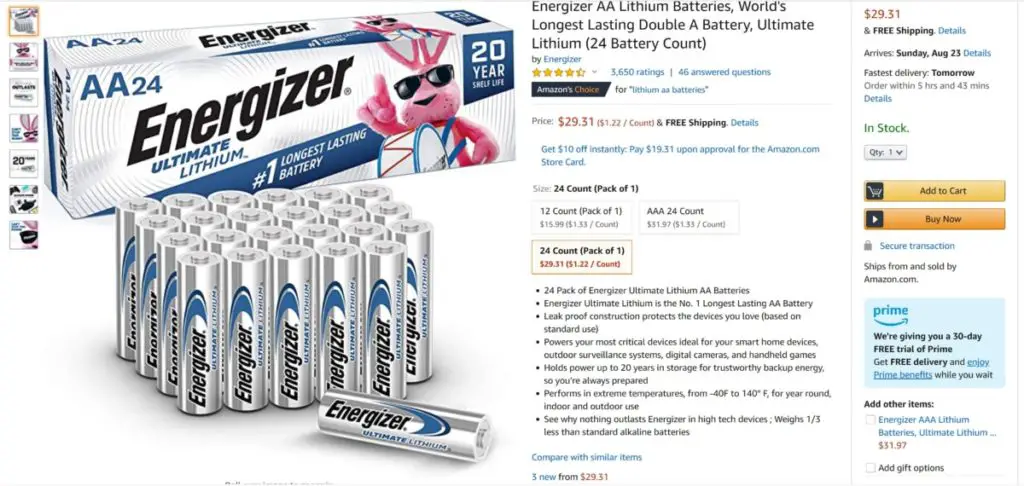 As trail camera season is beginning to ramp up, everyone is in need of AA batteries. The best deal on the internet right now for Lithium AA batteries is this 24 pack at Amazon for $29.31. That is $1.22 per battery.
Hawk Trail Camera Speed Mount @ GnarlyGorillas.com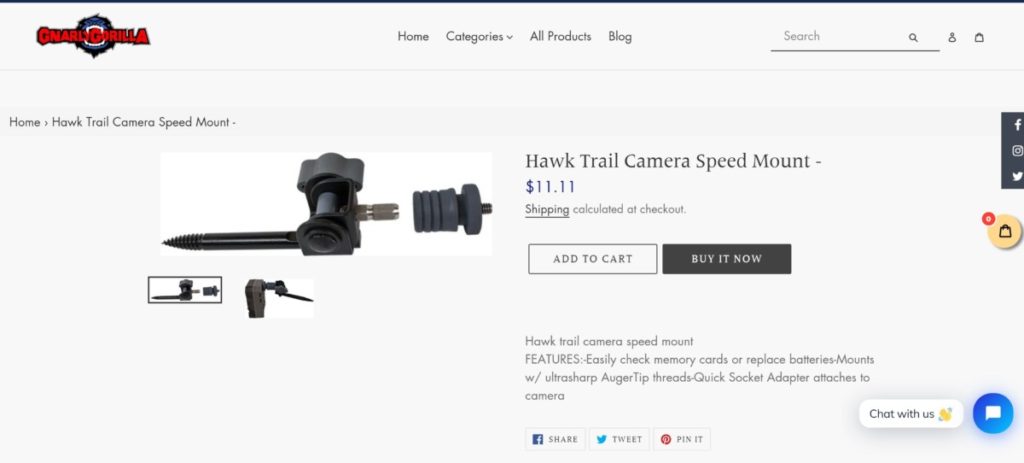 Our favorite trail camera mount the Hawk Speed Mount is not only the easiest mount to get into a tree, but allows you to easily attach your trail camera with a quick release mounting system. You can find the best deal for this mount at Gnarly Gorillas for only $11.11, which is $4 cheaper than anywhere else.